Elemental Analyzers of Sulfur and Nitrogen

Berkat generasi baru detektor 2M, kami telah mengembangkan penganalisis untuk mengukur belerang dan nitrogen secara bersamaan pada satu sampel.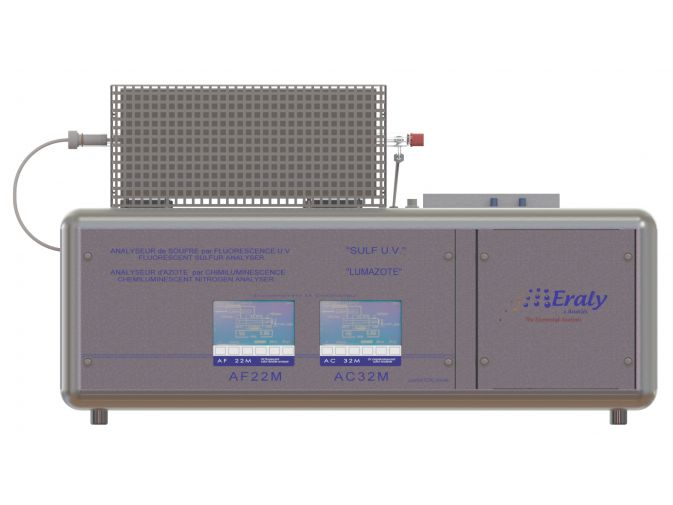 Penganalisis unsur ini memungkinkan:

Untuk mengurangi manipulasi yang dilakukan oleh operator
Hemat waktu saat menganalisis belerang dan nitrogen
Hemat ruang di lab Anda
Mengurangi biaya bahan habis pakai dan pemeliharaan
Ukur belerang dan nitrogen secara bersamaan, atau belerang saja atau nitrogen saja.
Alat analisis disesuaikan dengan standar ASTM D5453 / ASTM D6667 / ISO 20 846 ...
Alat ini secara otomatis dan cepat mengukur tingkat sulfur / nitrogen yang sangat rendah dalam produk minyak bumi: hingga 20 ppb sulfur dan 30 ppb nitrogen. Ini juga dapat dikaitkan dengan injektor cair atau sampler otomatis cair, atau sampler Gas / LPG.